Thank you for landing on our site and Welcome!…..Just like our name says, we "fix up" old decks. It's our specialty and we love it! 
We are the best at what we do and as of February 1st 2019, over 1,400 customers just like you have trusted us to work on their decks.
We are a group of seasoned professional in the field of restoration, repair, structural fixes and total deck makeovers. Our company specializes ONLY in deck resurfacing, cleaning, staining, and repair.
You will love our work and our attention to detail. Give us a call today!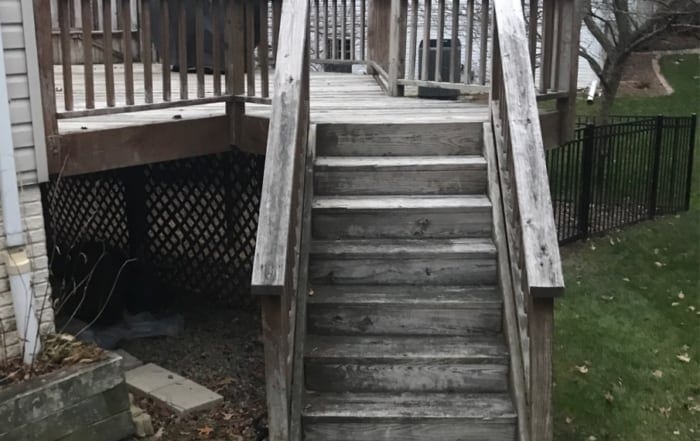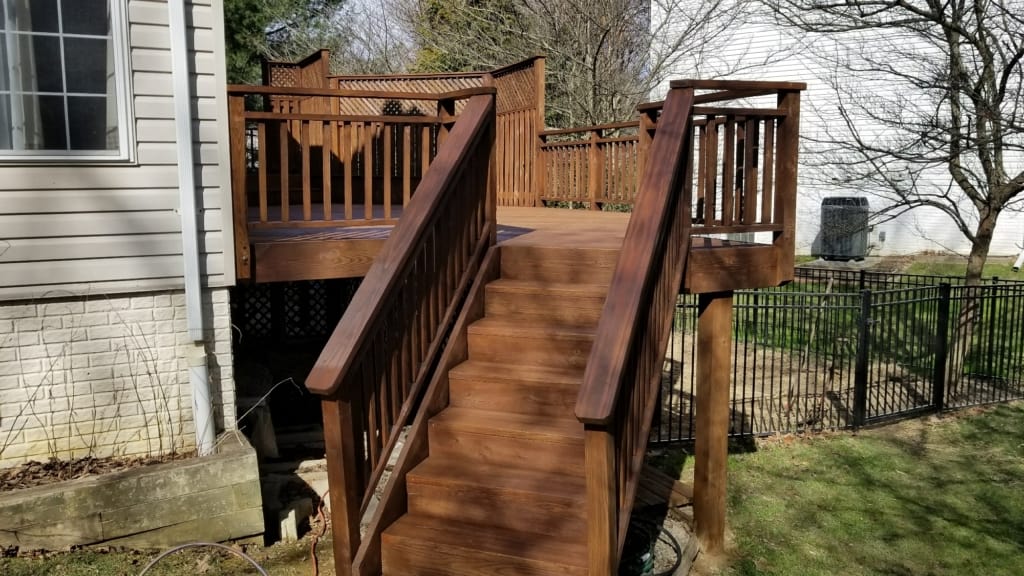 "It was really delightful to work with Jonathon and his team. They were willing to answer our many questions and were prompt in their work. The deck and steps look great. They pressure washed, sanded and stained/sealed our 20 year old deck. I can't believe it looks so good!"
"Professional, honest, reliable And amazing… My home is beautiful again… I would refer them to everyone… And amazing job thank you"
"OUTSTANDING - Johnathan runs an exceptional team that is both professional and cares about the work and making sure the customer is satisfied with the finished product. From the time of meeting with Johnathan for a estimate to the final payment, he always seemed to place the customers expectations and needs first. Each member of his team is courtesy and cares personally about the work they are doing as it shows in the final product. I had my deck and fence installed in 1996 and have used several services since that to have it cleaned and stained. I will never use another team as long as Johnathan's in business. In my opinion one of the best, if not the best, available in the DC/Baltimore (Odenton) area. Thanks to the entire team for an excellent job and your dedication to the work you do"
Not all decks are created equal
An important thing to remember is that every deck is different. Not only does the design of the deck and the way it's put together affect the long term health, but there are also differences in the species of lumber used to build decks. Furthermore, deck building lumber can widely vary in terms of forest climate and the pressure treatment chemicals used to preserve the wood.
The environment surrounding your deck also plays a massive roll in what battles it will fight during it's lifetime. For example; decks that are shaded by trees and/or are build on the north side of a building will have more of a propensity to rot from fungus! Likewise, decks that are exposed to direct sunlight (often southerly facing) will suffer from extreme surface temps, UV damage splitting and warping.
These differences are very important to understand and asses when creating a plan for maintaining or rejuvenating your wood deck.
Stains, sealers, and coatings
Stains, deck sealers, and coatings are vastly misunderstood. Most companies would lead you to believe that you need to "Seal" the wood, when in reality, this is not true. Sealing wood can actually lead to MORE problems, than benefits. Additionally, products that "Seal" wood are no more than coatings that will wear off, looking ugly as they chip and flake away. These coatings do nothing to rejuvenate and preserve the wood. In fact, they may even trap moisture in, creating a micro-environment where decay fungus (wood rot) can thrive.
A true deck preservative will do three things to prolong the life of a deck:
#1 it will fight decay fungus.
#2 it will block the sun's damaging UV rays.
#3 it will moisturize or nourish the wood.
Why hire us?
When it comes to wooden deck maintenance and restoration WE RESTORE DECKS takes a comprehensive approach to solving your deck problems. We want you to have an outdoor living space that lasts many, many years and looks great all the while.
We are "indisputably the most knowledgeable" about wood decks and fences, of anyone in the deck business. We are perfectionists and ethical beyond reproach.
The founder of WRD has over 30 years experience in wood related industries from cutting trees to operating large sawmills. His passionate knowledge of wood is an integral part of the value we bring to your project. Educated and articulate, we'll explain to you what needs to be done to revitalize, beautify and preserve your deck for many years….at a very competitive price.
Anyone can pressure wash a deck, but if you want professional preservation, beauty and integrity call us.